AMC Adds Dogecoin, Shiba Inu Payments to Mobile App
15 Apr, 2022
•
3 min read
•
Altcoins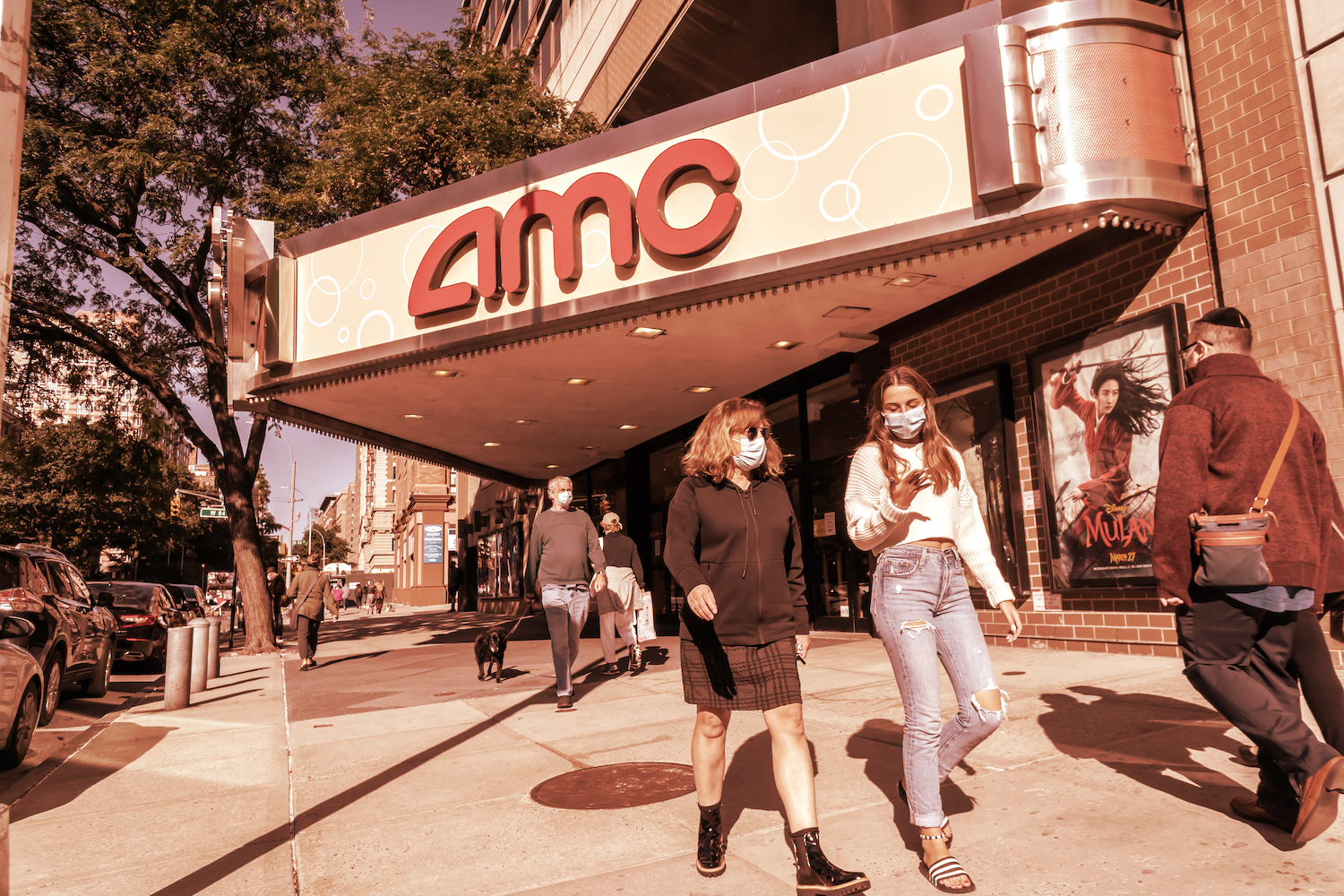 In brief
Movie theater chain AMC now accepts Dogecoin and Shiba Inu payments via its mobile app.
AMC also accepts Bitcoin, Ethereum, and other coins, and has launched its own NFTs.
Since being crowned a meme stock in early 2021, AMC Theatres has increasingly embraced cryptocurrency—and particularly meme coins and tokens Dogecoin and Shiba Inu, which CEO Adam Aron has often tweeted about in recent months. And now you can spend them using AMC's app.
Today, Aron tweeted that the firm's mobile app now supports payments in both Dogecoin (DOGE) and Shiba Inu (SHIB), alongside other cryptocurrencies. The support comes via an integration with crypto payments provider BitPay, and users can spend DOGE and SHIB on tickets, concessions, and gift cards alike.
AMC implemented both coins to its website in March via its partnership with BitPay, and Aron tweeted that they would reach the mobile app by April 16 at the latest. Aron's tweet today about mobile support, much like his previous tweets about DOGE and/or SHIB, has already racked up thousands of interactions.
Exactly as promised, the AMC mobile app for AMC's U.S. theatres now accepts online payments using Doge Coin, Shiba Inu, and other crypto currencies — thanks to Bitpay. Also Apple Pay, Google Pay and Paypal. To do so, you first will need to update to the latest version of our app. — Adam Aron (@CEOAdam) April 15, 2022
AMC stock is down nearly 3% today at a price of about $18. The stock started the year at a price of about $26.50 and briefly popped above $29 per share in late March, but its price has tumbled significantly in the weeks since.
Dogecoin is up about 3% in the past 24 hours at a current price of $0.145 per coin, according to data from CoinMarketCap, while Shiba Inu is down less than a percentage point at $0.0000258 per token. The wider crypto market is up about 1% over the past day.
AMC's embrace of cryptocurrency began in August 2021, when Aron announced that the firm planned to accept Bitcoin payments by the end of the year.
Gradually, that list expanded to include coins like Ethereum and Bitcoin Cash, with social media fan campaigns eventually convincing the firm to add Dogecoin and Shiba Inu to its plans. AMC began accepting Dogecoin payments online solely for gift cards in October.
The firm has also launched its own NFT collectibles via the WAX blockchain, both in tandem with Spider-Man: No Way Home and also as a reward for AMC shareholders. AMC released The Batman NFTs via Palm, a sidechain scaling solution for Ethereum as well. An NFT acts like a deed of ownership to a digital item, and can include collectibles, artwork, and more.
AMC's plans in the crypto space could expand beyond supporting coins and tokens and releasing NFTs, however. In October, Aron told CNBC that the firm "could be a successful issuer of cryptocurrency as well as a redeemer of cryptocurrency," and was exploring its options.
Source
Subscribe to get our top stories